Proceedings
The Proceedings of the 10th Conference of the Japanese Association of Digital Humanities, JADH2020 "A New Decade in Digital Scholarship: Microcosms and Hubs", are provided below in PDF format.
Timetable
Note that all times listed correspond to JST (UTC +9). You may use this link to find the exact time of the conference opening in your timezone.
November 20, 2020 (Friday): Workshop
The Workshop on The State of Digital Literacy in Japanese Humanities Graduate Programs will be conducted in Japanese. Please see the workshop page for more information:
November 21, 2020 (Saturday)
November 22, 2020 (Sunday)
Break and free talk rooms
Independent of the main sessions, break and free talk rooms will be open from 10:00 to 19:00 every day.
Detailed Programme (Day 2 & 3)
Saturday, November 21
---
Chair: Tatsuhiro Ohno
---
---
Tracing playful media practice: Challenges for Theory, Methodology, and Infrastructure
Panel Chair: Martin Roth
Speakers: Kazufumi Fukuda, Zoltan Kacsuk, Akito Inoue
---
Chair: Thomas Dabbs
---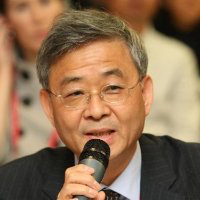 Youngmin Kim is currently Distinguished Research Professor Emeritus at Dongguk University, Jack Ma Chair Professor of Ma Yun Education Fund at Hangzhou Normal University, Editor-in-Chief of Journal of English Language and Literature, Vice-President of International Association of Ethical Literary Criticism, Executive Council Member of International Comparative Literature Association, Director of Digital Humanities Lab of Dongguk University. He is the founding Director of Institute of Trans Media World Literature, Dongguk University. He was Director and Dean of International Relations, Dean of College of the Humanities at Dongguk University, Visiting Professor at Cornell University and Sapporo Gakuin University in Japan, Visiting Scholar and faculty affiliate of East Asia Center at the University of Virginia at Charlottesville. He served as Advisory Committee Member of Institute of World Literature of Harvard University (2013-16), President of English Language and Literature Association, Jacques Lacan and Contemporary Psychoanalysis Society, Yeats Society of Korea, Vice President of International Association of the Study of Irish Literatures. He is currently the Principal Investigator of "Trans Media, Digital Humanities, and World Literature" (2017-2020) Project. He wrote articles and books on modern and contemporary poetries in English, critical theory, transnationalism, translation studies, psychoanalysis, comparative literature and world literature, and Digital Humanities.
---
Sunday, November 22
Chair: Hilofumi Yamamoto
---
---
Chair: Naoki Kokaze
---
Chair: Asanobu Kitamoto
---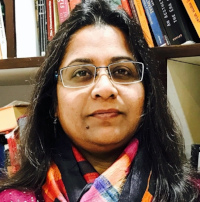 Nirmala Menon leads the Digital Humanities and Publishing Research Group at the Indian Institute of Technology (IIT), Indore, India. She is a faculty member of the School of Humanities and Social Sciences (HSS), Discipline of English,  IIT Indore. She is the author of Migrant Identities of Creole Cosmopolitans: Transcultural Narratives of Contemporary Postcoloniality (Peter Lang Publishing, Germany, 2014) and Remapping the Postcolonial Canon: Remap, Reimagine, Retranslate (Palgrave Macmillan, UK 2017). She has published in numerous international journals and speaks, writes and publishes about postcolonial studies, digital humanities and scholarly publishing. She directs Ph.D. students is in their projects and runs DH projects from the research lab at IIT Indore. Her primary area of research is Postcolonial Literature and Theory. Her focus is on the comparative study of twentieth century postcolonial literatures in English, Hindi and other languages. Digital Humanities, Gender studies, Globalization and Translation studies are additional areas of research. Her interests are multilingual but also interdisciplinary; her research examines the ways in which literatures from different non-Western languages influence and can redefine and reframe postcolonial theoretical concepts. She is also on the Advisory Board of the Open Library of Humanities (OLH) , Advisory Board member of Ubiquity Press, UK and Advisory Board Member, Open Access India and Chair, (2016-17) CLCS Global South Forum, Modern Language Association (MLA), Prof. Menon is one the founder members and current President of Digital Humanities Alliance in Research and Teaching Innovation (DHARTI)
---